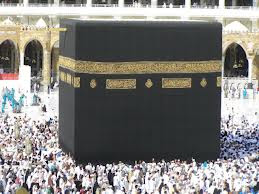 Important Information About Ghilaf-e-Kaaba.
Important Information about
Ghilaf-e-Kaaba.
1) It change every year on Zill Hajj.
2) It's value is about 200 Million Saudi Riyal.
3) It's weight is up to 670 Kg.
4) 150 Kg Pure Gold & Silver used on it.
5) It is build up with 47 parts.
6) Every part is 14m Horizontal&95cm Vertical.
7) Round 4 hours required for change it.
8) It is made with Pure Re sham Stuff.