Namaz Mein Takhno Kay Nechay Kapray Ko Latkana Ya Trouser Ko Nechye Se Fold Kerna Kaysa Hai?
Question:
Kiya Namaz Ada Ho Jaye Gi ? Ager
1. Namaz Mein Takhno Kay Neechay Kapray Ko Latkaya Jaye?
2. Namaz Mai Trouser/Shalwar/Pant Ko Fold Ker Ke Pardha Jaye?
Answer:
Trouser/Shalwar/Pant ka takhnon say neechay hona agar to Ghuroor-o-Takabur ki wajha say hay tab to Makrooh-e-Tahreemi hay aor namaz nahi ho gi.
Aor agar Ghuroor ki bina par na ho aor wesay hi Trouser/Shalwar/Pant takhnon say neechi ho to Makrooh-e-Tanzeehi hay namaz ada hojaye gi.
Laikin Namaz ke doran kapron ko morna , ya shalwar ko oper say morna (urhsna) , yeh donon Makrooh-e-Tahreemi hain, Chahay kisi bhi niyat say kapron ko kisi bhi jagha say mora , namaz makrooh-e-tahreemi hogi aor aesi soorat main ada ki gayi namaz dobara ada krna zroori hay.
Namaz Mein Takhno Kay Nechay Kapray Ko Latkana Ya Trouser Ko Nechye Se Fold Kerna [Video]:
Namaz Mein Takhno Kay Nechay Kapray Ko Latkana Ya Trouser Ko Nechye Se Fold Kerna
[Other References]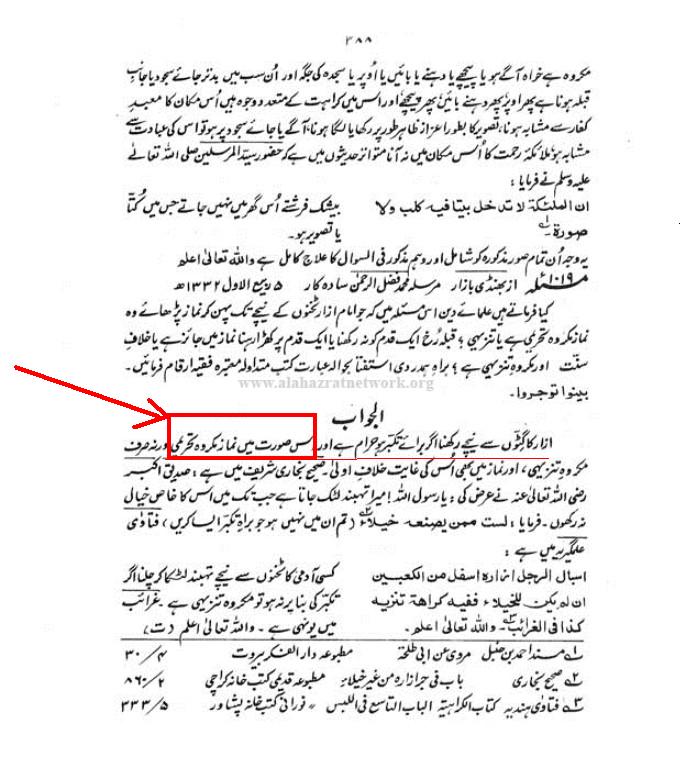 Hadith Reference:
"Hazrat Ibne Abbas (Radi Allah Anhu) Se Marvi Hai Ke
Huzor Sallallaho Alihe Wasallam Farmatay Hai Ke Mujhe Hukum Howa Ke Saat (Seven) Hadiyoon (Bones) Par Sajda Karo. Munh (Face) Aur Donoon Hath (Both Hands) Aur Dono Khudnoon (Knee) Aur Dunoon Panjay (Feet)) Aur Yeah Hukum Howa Ke Kapde Aur Baal (Hair) Na Modo"
Sahih al-Bukhari: Volume 1, Book 12, Number 773
More: Life Of Muslim | Muslim Life | Muslim News | Islam News | Quran | Hadith