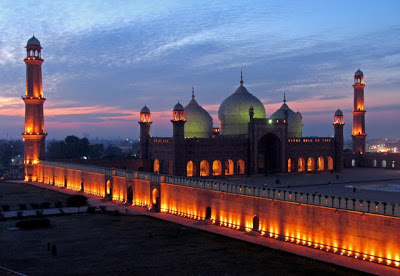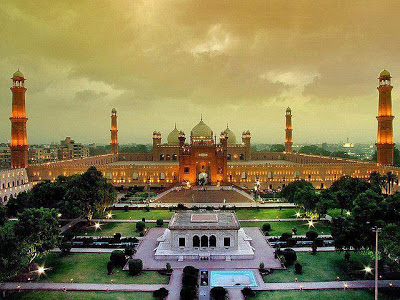 Badshahi Mosque in Lahore, Pakistan

Location: Lahore, Pakistan
– Built in: 1673
– Built by: Emperor Aurangzeb
– Capacity: 110.000 Worshipers
– Special Features & Measurements
* Was the largest mosque in the world for 313 years
* The four minarets of the Badshahi Mosque are 13.9 ft (4.2 m) taller than those of the Taj Mahal and the main platform of the Taj Mahal can fit inside the 278,784 sq ft (25,899.9 m2) courtyard of the Badshahi Mosque, which is the largest mosque courtyard in the world.
* On the occasion of the second Islamic Summit held at Lahore February 22, 1974, thirty-nine heads of Muslim states offered their Friday prayers in the Badshahi Masjid
* A small museum is also attached to the mosque complex. It contains relics of the Prophet Muhammad, his cousin Ali, and his daughter, Fatimah.